Divorce can be one of the most difficult and traumatic periods in a person's life. Emotions can run high, and people can get confused about the process that they are about to go through. Our infographic provides a simplified outline of the divorce process, from start to finish, that we hope will alleviate some of the concerns and confusion about the divorce process in the UK.
Between them, Richard Hirst, Stephen Ogden, John Hirst & Fiona Roche have over 65 years experience dealing with many divorce and separation matters. Please don't hesitate to contact one of our friendly and helpful team today to discuss any legal requirements you may need.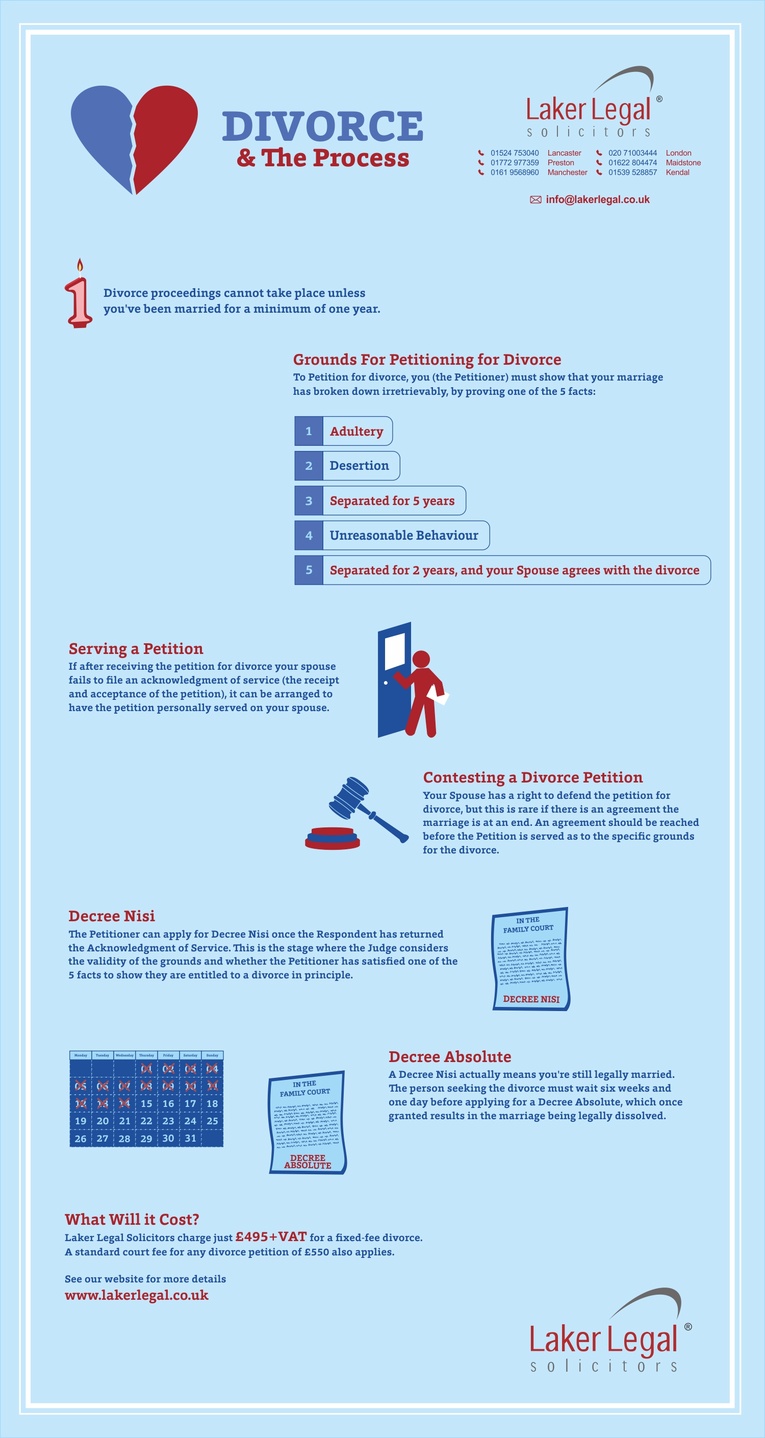 All information is correct on the date of posting.